Hello. Read the Ten Reasons I Created This Product for Small & Medium Size Businesses.


I help Human Resource Managers and other concerned professionals in workforce management who want more "engaged employees" along with management seeing and sensing a more cohesive and respectful workforce focused on the company mission.
First, let me tell you this: I am a licensed clinical social worker with 30 years of business and industry experience. I educated myself to become a publisher because I needed this solution and could not find it anywhere. My name is Dan Feerst, and you can phone me personally at 843-884-3632. This newsletter is now in its
12th year come March 2012
.

1. Get your life back! No more lost weekends, deadline pressure, or doing the newsletter "after hours". It's complete upon arrival, but

editable

.

2. Get original employee-focused, workplace wellness AND productivity content for your newsletter written by licensed mental health professionals with extensive workplace experience with articles that address communication, solving employee problems, reducing conflicts, substance abuse, absenteeism, violence, crises, dealing with difficult people, stress management, elder care issues, improving the relationship with your supervisor, family problems, achieve goals at work, improving morale, getting to work on time, and hundreds more.

3. Gain more free time for other tasks or for yourself.

4. No more frustration, embarrassment, or worrying about getting your newsletter out on time. (I once struggled with this myself.) Your monthly issue comes early--a week early--before the month of issue!

5. End writer's block and mad searches for article ideas and content on the Internet. Eliminate the deadline pressure.

6. Just the right size and amount of content with the ability to edit, add, subtract, reshuffle content, or use the newsletter with making any changes at all.

7. Your articles ideas--I want them anytime you want to send them. I use 95% of suggested article topics to meet subscribers' needs. Just email me.

8. No more embarrassing grammar mistakes--each issue is professionally proofread twice by two paid

full-time proofreading experts

! Also, no controversial articles are used. For example, politics or religion or opinion leaning content that causes management to say, "

Hey, Francine, no more articles like this okay

."

9. Save money. One low price serves your entire organization--every employee--for a full year. Distribute by copying, emailing, or posting on your website (must not be "open" via the Internet or people will get it from you rather than me and I will go out of business.) My favorite: Load to your website, then email everyone at once a live link to the PDF.

10. Your own look! Think up a title! Give me your colors. Let me know about your work culture. Send me to your website. My genius artist Joe Russell, will create a unique professional nameplate-masthead just for you. Finally have the newsletter you have always wanted and needed, but could not do yourself in a million years.
Dear Colleague,
Anything that helps employees resolve personal problems and guides them to solutions will reduce risk to the employer.
Managing issues like stress, getting along with coworkers, communicating more effectively, avoiding harassment, increasing respect, valuing diversity, getting along with the supervisor, and dealing with family problems all reduce risk that behavior will explode at work.
Priority one should be a work-life-productivity newsletter for employees. It should be two pages, not four. And it should come monthly. Articles should be easy to read, fresh, effective, and uplifting.
FrontLine Employee is all these things. Now in its 11th year, this professionally written newsletter targets key issues employees face at home and at work. And it guides them to solutions.
FrontLine Employee is editable, re-nameable, and reproducible, and it can be used in any format. Get it in MS Publisher or MS Word, or as a PDF. Edit content, add content, or use it any way you like. Post it to your website, e-mail it, or copy it in-house. It is your newsletter, truly.
Do you want an easy way to help employees?

Do you want to avoid the work of a newsletter program?

Do you want the benefits offered by a workplace wellness newsletter without the high cost and big hassles?

Do you want assurance that you have reduced risk to your company and are helping employees with a useful solution customizable by you?
If yes, fax page four of the employee newsletter brochure to start a subscription to FrontLine Employee. Call me personally at 1-800-626-4327 anytime.
Employee Newsletter Examples
Below are instructions for finding great newsletter examples. I hope I can help you. My name is Dan Feerst. I am an industrial social worker and employee assistance professional who started publishing an editable/reproducible newsletter that hundreds of employers now use for their "wellness/company communication" newsletter.

I created this product out of frustration when I did what you are probably responsible for doing now -- putting together your company newsletter. Here's a fast answer to the frequently asked questions, "what should my newsletter look like?"

Step 1: Go to "Google Images".

Step 2: Search "Newsletters" and you will get a ton of ideas for layout. Choose parts of newsletter examples that you discover and use them as ideas for your newsletter layout, design, or look.

Step 3: Get a free trial to FrontLine Employee. It will get you started with content. This is the newsletter for workplaces that I produce. If you choose "text only in MS Word", you can get started right away. Other formats are available, too.

With FrontLine Employee, you can change, alter, or amend the content. You can also insert photos or add your own company articles. MS Publisher and MS Word with graphics are also available.

This is important: If you are producing a newsletter for employees with hope of having it read by everyone and not tossed aside, the look you decide upon will not be the key factor. Content, however, will. Content is king. This is what I have been offering for about ten years, since 2001.
So you may find a great employee newsletter example by my suggestion above to use Google Images, but you will need to put good articles in it. Right? So, let me help you.
The hard part about writing newsletters is creating content. And the second most difficult challenge is putting out a newsletter on time. Please do not fall prey to the stress of putting out your own monthly or periodic newsletter.

To solve these two problems, complete this form and get an information package about FrontLine Employee. There is no charge and no obligation at all.


You can also phone me. I answer my own phone at (843-884-3632). I am in Mount Pleasant, South Carolina (about 5 miles north of Charleston).

I will mail you a package and a CD if you give me your address. I can also answer your questions about newsletters, if you like.




Do not be fooled into thinking that you need a complicated look for your

employee newsletter design.

Most employee newsletter examples that you will find on the Internet have been done with complex software, but if you have MS Word or MS Publisher 2003 or newer on your computer, you have everything you need to put together a great looking design starting today, in minutes.

FrontLine Employee solves enormous headaches associated with newsletter production.

Employee or company newsletters are valuable, but their enormously time consuming and painful to produce month after month, which is the best frequency, especially if it is two pages. HOT TIP! Do not produce a 4-page newsletter. Go for two pages monthly. (Do the math. It is 50% more content than a 4-page quarterly newsletter--which won't have as much impact.)

Here are a few PDFs of newsletter examples from FrontLine Employee below. Notice the simple look but the interesting content in them. This is what you want to replicate or of course obtain from a provider like myself.

The content is what will attract employees to read the newsletter and look forward to it.

Fact: Washington, Ohio, and Tennessee--each of the states use FrontLine Employee for their own employees. That's like 150,000 employees. Nearly 4 million employees read it nationwide.

Examples:

1) FrontLine Employee Newsletter Example
2) FrontLine Employee Newsletter Example
3) FrontLine Employee Newsletter Example



To get a free trial for three months to FrontLine Employee,

simply click here to get started. I am at my desk during the day, feel welcome to phone me at 1-800-626-4327. Be sure to check out the testimonials on this page.

Take care, and feel free to phone me.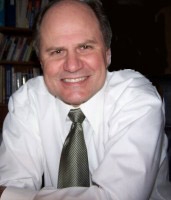 Daniel Feerst, LISW-CP, Publisher
1-800-626-4327 Fax Brochure for Trial to 843-884-0442

Our Employee Newsletter Examples & Info.
Your email is confidential and will not be shared with anyone. You will only receive information from us.
Frontline Employee" has been a huge hit – and has opened more doors with the HR people I'm developing relationships with (all over the state) than you know. Drive on and keep up the great work! Heck yes! Of course you can use my "testimonial" and my name. In fact, I'd be very glad if you did. Yes, yes, yes!
Stan Meloy, Ph.D., Director
State of Ohio
Employee Assistance Program

- - - - - - - - - - - - - - - - - - - - - - - - - - - - - - - - - - - - - - -
"By the way, emailing these newsletters is GREAT. So easy to edit, turn around, and send. Thanks for your help. Happy Thanksgiving."
Sue Kerner,
Southern New Hampshire Medical Center
Nashua, New Hampshire
- - - - - - - - - - - - - - - - - - - - - - - - - - - - - - - - - - - - - - -
"We enjoy your articles each month and I thank you. I can't say enough about the two FrontLine publications we subscribe to. We are a small company who is a provider of EAP services to small and medium companies."
Marylee Nunley, V.P. of Operations
Resource Management Services
Peoria, Illinois
- - - - - - - - - - - - - - - - - - - - - - - - - - - - - - - - - - - - - - -

"We have found the EAP Frontline Employee which we renamed, "Reap the Benefits" to be the greatest way to keep our Employee Assistance Program visible to our employees over the years. They look forward to receiving it and will contact us if we are late sending out to them. The articles wonderfully address timely issues in the workplace.
Carol Boone, Ed.D. , CEAP
EAP Administrator
State of Tennessee Government
- - - - - - - - - - - - - - - - - - - - - - - - - - - - - - - - - - - - - - - - -
"The newsletter is a great hit with our EAP companies and their employees."
Sylvia Darlington
Network Services Centre
St. Michael, Barbados


- - - - - - - - - - - - - - - - - - - - - - - - - - - - - - - - - - - - - - -
"By the way, I am thrilled with the FrontLine newsletters. Excellent resource for both my supervisors and employees. Happy Thanksgiving."
Elizabeth Robinson
University of Connecticut
Farmington, CT
- - - - - - - - - - - - - - - - - - - - - - - - - - - - - - - - - - - - - - -
"After downsizing, right-sizing, or whatever, I now provide direct services to over 10,000 employees with no other EAP staff. FrontLine Employee (and FrontLine Supervisor) enable me to have some type of newsletter. It is a most valuable tool."
Ken Seaton, Civilian Employee Assistance Program Administrator
Puget Sound Naval Shipyard
Bremerton, Washington
- - - - - - - - - - - - - - - - - - - - - - - - - - - - - - - - - - - - - - -
"This month, October '01, your two newsletters were right on target. The FrontLine Supervisor addressed the specific issues I have been helping my customers and clients with the past month. A great reinforcement."
Keith Crochiere, Co-owner
EAP Network
Taunton, Massachusetts
- - - - - - - - - - - - - - - - - - - - - - - - - - - - - - - - - - - - - - -
"A great resource, especially when you need to work out a newsletter in a hurry!"
Bud Wassell
Solutions, Inc
Meriden, Connecticut
- - - - - - - - - - - - - - - - - - - - - - - - - - - - - - - - - - - - - - -
"The FrontLine Employee has been a big success for the promotion of the EAP. I have received several phone calls from employees to the EAP asking questions about the information. Keep up the good work!"
Employee Wellness Associates
Green Bay, Wisconsin
- - - - - - - - - - - - - - - - - - - - - - - - - - - - - - - - - - - - - - -
Our employees call me immediately if the FrontLine Employee is not in their office on the designated day of arrival."
Melvina MacDonald
Tallahasee Memorial Hospital
Tallahasee, Florida
- - - - - - - - - - - - - - - - - - - - - - - - - - - - - - - - - - - - - - -

"Our companies have thoroughly enjoyed receiving the FrontLine Employee. We have had several compliments and the requests for more copies."



Carolyn Rohrig,




DIRECTIONS




Lincoln, Nebraska


- - - - - - - - - - - - - - - — - - -
"After years of struggling with the newsletter arena -- a fantastic solution! We can now promote our EAP services as state-of-the-art."



Marylee Nunley




RMS, Inc.




Peoria, Illinois


- - - - - - - - - - - - - - - - - - - - - - - - - - - - - - - - - - - - - - -
"A great way to keep in touch with employees and give them useful information. Money well spent!"



Tom McMahon




U.S. Postal Service




Omaha, Nebraska


- - - - - - - - - - - - - - - - - - - - - - - - - - - - - - - - - - - - - - -
"I am always one to share good products with other peoples in our Native communities and beyond. By doing so, it permits One Feather EAP as a nationwide EAP provider to serve our contracts in good ways. As an integrated piece of our programming, WorkExcel EAP products have been very useful to the employees, Tribes, Nations, and communities we work with and for."



Rodney Haring, Ph.D., LMSW (enrolled Seneca)




One Feather Consulting, LLC




http://www.onefeatherconsulting.com


- - - - - - - - - - - - - - - - - - - - - - - - - - - - - - - - - - - - - - -
"Thanks for your speedy reply. Your newsletters are of great value to us and our clients."



Eileen Crochiere




EAP Network




Taunton, Massachusetts


- - - - - - - - - - - - - - - - - - - - - - - - - - - - - - - - - - - - - - -
I currently subscribe to both Frontline Newsletters and find them most beneficial."



Ken Sipes, Director




United Family Services EAP




Charlotte, North Carolina


- - - - - - - - - - - - - - - - - - - - - - - - - - - - - - - - - - - - - - -
"The FrontLine Employee makes me look like a genius!! All of our client companies love the publication, so please don't ever stop publishing it. I could never do it on my own."



Bill Hoey, LCSW, CEAP




Family Services Woodfield




Bridgeport, CT


- - - - - - - - - - - - - - - - - - - - - - - - - - - - - - - - - - - - - - - -
"We value our relationship with you and really like the newsletters."



Debra Ontiveros, Director




WellConnect




El Paso, TX


- - - - - - - - - - - - - - - - - - - - - - - - - - - - - - - - - - - - - - - -
"Aloha, Dan – I sent out the February Frontline Employee yesterday and got a call today thanking me for the excellent articles. She wanted to know more information on one of the stories – the Pennsylvania weight loss study – and I was able to Google the information and send her the links, but she was very thankful for the information!! Thanks for helping us look good once again!"



David Mitchell




Child and Family Service - Hawaii




Honolulu, Hawaii


- - - - - - - - - - - - - - - - - - - - - - - - - - - - - - - - - - - - - - - - -
Dan has conscientiously developed software programs designed to assist EAP's with their clients. We have found that his programs which we use for our website trainings are of superior quality featuring color graphics, and relevant information. His programs are user friendly and address all of our training needs.

Dan makes himself available and has skillfully assisted me when implementing his programs. I enjoy working with Dan and look forward to adding additional programs to our training website.



David Hugo,




D. Hugo and Associates, Inc.


- - - - - - - - - - - - - - - - - - - - - - - - - - - - - - - - - - - - - - - - -